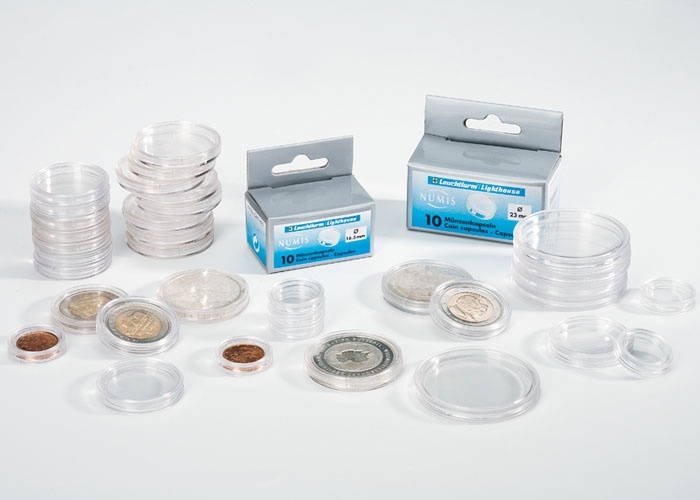 Direct Fit Coin Capsule - 38mm Size
The Silver Eagle Coin Company is pleased to offer Direct Fit Coin Capsules. The holders are museum quality and manufactured from crystal-clear acrylic plastic with a non-yellowing agent. The holders do not contain any PVC which can discolor coins and cause haze over time.
The 38mm size holder fits the following coins: Canada 1 oz. Silver Maple Leaf and Silver Wildlife coins, Morgan Silver Dollar, Peace Silver Dollar, and Eisenhower Dollar.
Sold in packages of 10 holders. (Coins not included.)