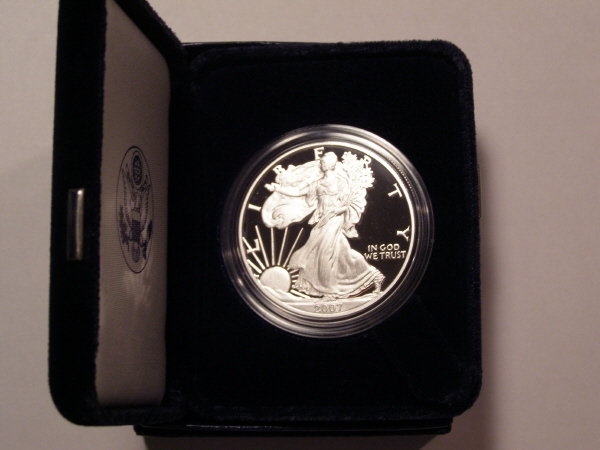 2007-W Proof Silver Eagle - West Point Mint
Click on coin for larger image
The 2007 proof silver eagle was minted at West Point, NY (with a "W" mintmark) and includes the original mint packaging, velvet presentation case and Certificate of Authenticity. The coin features the popular "W" mintmark on the reverse.
Proof coins are specially minted for collectors and are made from highly polished planchets (coin blanks) and dies. These coins receive the highest quality strike possible and can be distinguished from regular uncirculated coins by their sharpness of detail, deeply frosted cameo image, and brilliant mirrored background.

---
Copyright © 2010, Silver Eagle Coin Company
All rights reserved.