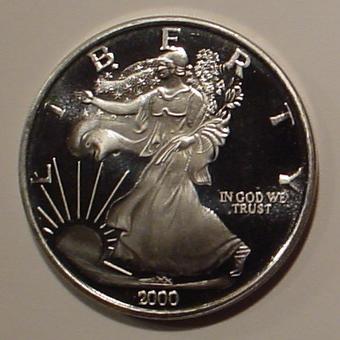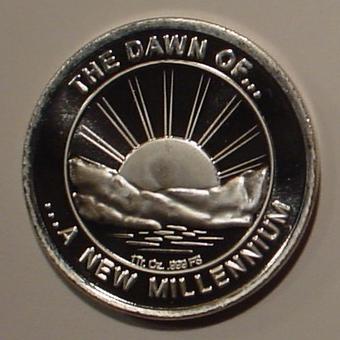 2000 "Millennium" Silver Eagle Proof One Ounce Silver Round
This is a pure silver proof-strike round, issued in 1999 and 2000 to celebrate the new millennium. The front features a replica of the silver eagle walking liberty design and the reverse features a "Dawn of a New Millennium" theme. These beautiful silver-dollar-sized rounds were red hot sellers 3 to 4 years ago and often sold for $20 to $30 each! Here's your chance to pick up one of these beauties at the "right" price.
Contains one ounce 0.999 fine silver. Please note that this is NOT an official U.S. Mint issued coin. This silver round was issued by a well-respected private mint.